Postponed: Dance Friday Welcomes you to the 2020 Spring Boston DNE Weekend
Dear Dance Community,
Dance Friday's beloved 2020 Spring Boston DNE Weekend has been postponed due to current health concerns. We will be rescheduling and will post information about our future weekend on our homepage. If you preregistered you will be contacted shortly.
Thank you for your patience.
Welcome in spring with
A little bit of camp in March
Friday, March 20th
First Church Cambridge
11 Garden St
Cambridge, MA
Dance 7:00-10:30pm
Join us for the Spring
DNE Boston Weekend
Opening Dance
The Weekend kicks off with our first class:
"Moving from Authenticity"
with Frances Idlebrook
Then The 3 R's are joined by
Guest Dj DAS Dave
Friday, March 20th
11 Garden St., Cambridge, MA
7:00-10:30
7:00-8:00 Class 1 Moving from Authenticity (Contact Improv)—Frances Idlebrook
8:00-10:30 Dance with music by Rose, Robin, and Guest Dj: DAS Dave
---
Saturday's events happen in Central Square, Cambridge
at St. Mary's Orthodox 8 Inman St. (There are 2 St. Mary's in Cambridge.
This is the one in Central Square at 8 Inman St.)
Saturday, March 21st
St. Mary's
Central Square
8 Inman St. Cambridge, MA
10:30-11:00 Registration and Warm-up
11:00-11:10 Opening Circle
(Tentative Schedule)
11:10-12:10 Class 2 Noyes Nature Rhythm—Patricia Carhart Collins
12:10-12:20 Break 2
12:20-1:20 Class 3 Foot Reflexology/Foot Massage—Bill Kennedy
1:20-1:30 Break 3
1:30-2:30 Class 4 Belly Dance to Bliss—Johara
2:30-2:40 Break 4
2:40-3:40 Class 5 Journey Dance™—Suzy Spivey
3:40-3:50 Break 5
3:50-4:50 Class 6 Tango/Contact Fusion—Erica Skye Roper & Phoenix Wyatt
4:50-5:00 Break 6
5:00-6:00 Class 7 Rueda de Casino (Salsa) with Phoenix Wyatt & Erica Skye Roper
6:00-7:30 DNE Dinner & Presentation/Meeting
7:30-8:30 Class 8 Tuning Moving Meditations—Helena Froehlich & Stan Strickland
8:30-10:30 Dance
8:30-9:30 Stan Strickland Live Music for Movement
9:30-10:30 Dj'd Dance
Sunday, March 22nd
Support Your Local Teachers Day
Check back here to find a list of dance happenings in the Cambridge Area.
Class Descriptions and Artist Bios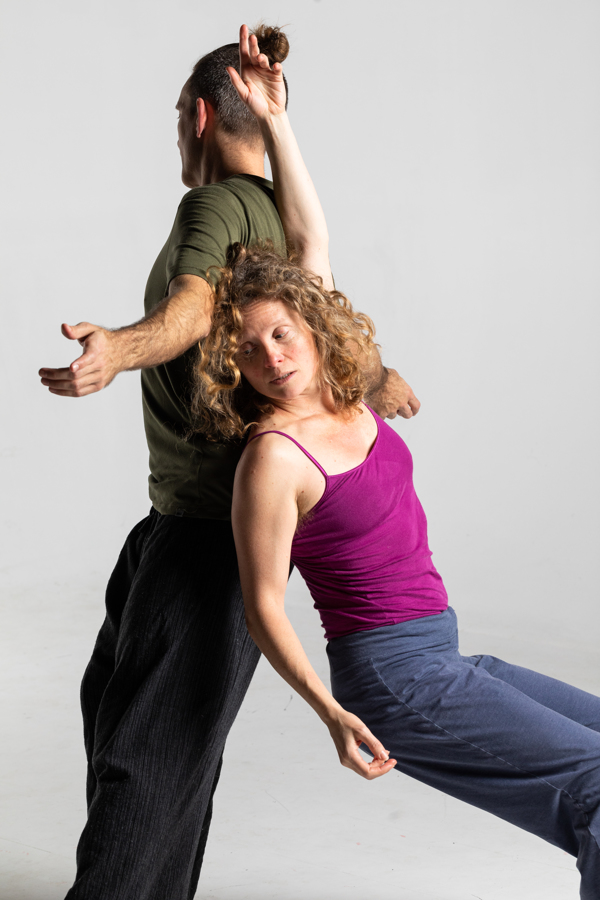 Moving From Authenticity
How can we be more present and available to what each moment brings, honor our own and each other's edges, dance more fully, and be more deeply human in these bodies of ours? In this class we'll play with Contact Improvisation tools along with some Authentic Relating practices. How true can I be to myself? To you?

Frances Idlebrook
Frances Idlebrook discovered contact improvisation twelve years ago, and hasn't yet stopped following the various threads of curiosity it has uncovered. She finds CI to be a perfect setting for the exploration of being human in the world.
---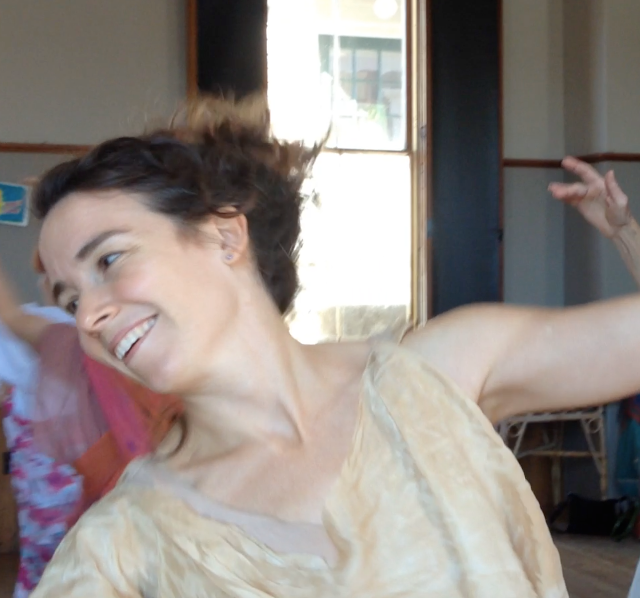 Noyes Nature Rhythm
Relax, revive, and find creative inspiration in this amazing movement practice called Noyes Rhythm. Discover a restorative, joyful, intelligent system developed 100 years ago by Florence Fleming Noyes. This is a class with flowing technique (for strengthening and alignment) and improvisation based on rich nature imagery. Nature is our guide. Lots of fun! All bodies welcome. LIVE PIANO MUSIC by a master musician!
Patricia Carhart Collins
---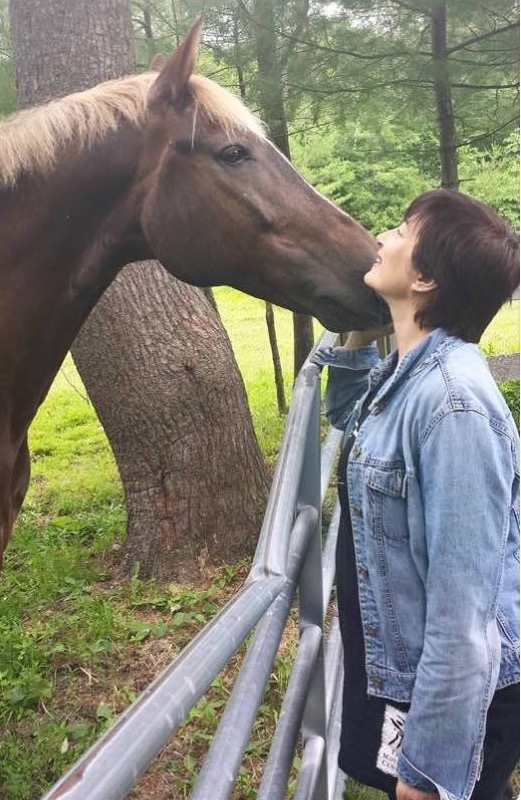 The 5 Rhythms: A Moving Tantric Conscious Connection
"A journey into the maps and gateways of the 5 Rhythm's Ecstatic Meditative Movement Practice : Flowing, Staccato, Chaos , Lyrical and Stillness along with the journey of our conscious connection with ourselves, duets and tribe energy."
Margaux Skalecki BFA in Dance MA in Expressive Therapies with focus on the healing arts and performance education.She is an educator of children and adults and is an accredited teacher of The 5 Rhythm' s Ecstatic Meditative Movement Practice of WAVES, HEARTBEAT & SWEAT YOUR PRAYERS.A Certified Shamanic Healer, Animal Communicator and Spirit Medium, Margaux brings her coniscious connection with spirit to all areas of her life. She so love to support others in finding embodiment and alignment in the wholeness of love and awakened energy.
www.Margauxskalecki.com
---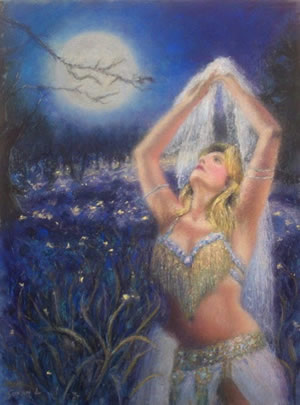 Belly Dance to Bliss
Discover this earthy and sensual dance from the Middle East. Learn slow serpentine snake-arms, body-waves, Belly-rolls, and figure eights along with fast and fiery hip-locks and shimmies.Wear comfortable clothing (Optional: bring any variety of scarf for the hips).
Johara
Johara has been a leading performer, instructor, choreographer, and percussionist since 1995. She is certified in Hatha & Vinyasa yoga and has trained in multiple dance styles. As the director of Snake Dance Theater Company, she has performed her innovative blend of traditional (Egyptian, Turkish) and fusion belly dance in Turkey, Greece, Brazil and across the US. She's produced over 15 theatrical shows. Currently, Johara teaches at the New
England Movement Arts and the Dance Complex where she has been a faculty member since 1993.
---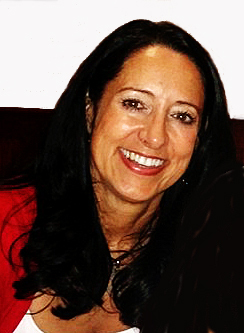 Journey Dance™
JourneyDance: Get out of your mind and into your body. Access your innate joy, awaken your passionate heart, and celebrate your Human Spirit! This conscious movement flow uses guided imagery, freestyle movement exploration, shamanic rituals, and evocative music to lead you on an empowering journey towards freedom, aliveness, and physical and emotional transformation. Your mind becomes clear, free, and positive, allowing you to access your inner power and passionate heart. Bring your willingness to play, explore, and be open to joyful connection—with yourself and others.
Suzy Spivey
Suzy Spivey has been teaching JourneyDance™ classes and workshops since 2006. She serves as Seasonal Staff at the Omega Institute and is a Certified Journey Dance, Kripalu Yoga Dance, and Shake Your Soul teacher. She is also a Certified Coach and Success Strategist, specializing in guiding people through transition to transformation. Visit suzyspivey.com for more information.
---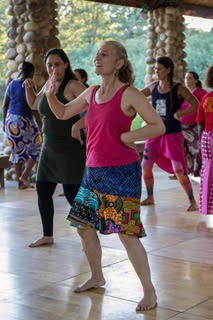 Nia with a World Music Twist—Somatic Fitness
Alice Heller
Alice Heller's focus for 2019 is on Nia, early movement education and African dance. She has been teaching and sharing her love of dance for over 20 years. Starting with the classic dance genres, she moved into African dance and then martial arts and Nia.

Besides African dance and drumming, Alice's studies moved her to work with children in preschools and private class settings. She has taught jazz, creative movement, hip hop, improvisational dance and gymnastics and more recently internal martial arts and Nia
(she is a Brown Belt).

Nia classes integrate dance, martial arts and the healing arts including yoga. Alice brings all modalities to her class making them unique and accessible – internally as well as externally.
---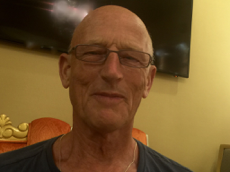 Foot Reflexology/Foot Massage
You are invited to delight in a few minutes of foot heaven with us! No previous experience necessary and beginners especially welcome. Together we will create a safe space for giving and receiving healing energy and learning to share the magic of a foot massage with each other. Join us for the pleasure, the intimacy and the joy of learning to release tension and restore body balance.

Bill Kennedy
Bill Kennedy has taught numerous classes of yoga, massage, reflexology, and meditation for many years. His regular Reflexology classes at the MIT Medical Department and at Cambridge Center for Adult Education received 5 stars consistently. Formerly he taught Physics at MIT and was a Research Fellow in Mind Body Medicine at Harvard Medical School. He is a Reike Master, and trained in Reconnection Healing. He believes each of us has a miraculous capacity for healing ourselves and others.
---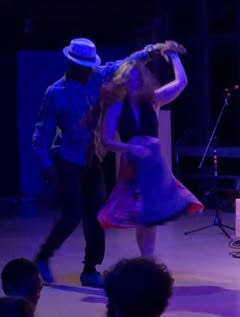 Tango/Contact Fusion
Exploring your improvisational dance. Individual and partnered fusion inspired by Contact Improv and Argentine Tango. This class will explore dance through connection and improvisational movement and go beyond the limits of any individual dance to enjoy the playful meeting with oneself, dance, partners, music, and community space.
ALL LEVELS no partner necessary.
PLEASE: bring socks or soft–soled dance shoes and comfortable clothes to move in!
Erica Skye Roper
Erica Skye Roper's earliest dance memories are of folk dancing with her sister and grandparents. Erica joined her first performance folk dance team Hop Brook Morris when she was ten years old, she began dancing the Cuban Salsa Rueda at twelve, Rapper Sword dancing at thirteen, the Argentine Tango at nineteen and isn't exactly sure when she began exploring Contact Improv. Erica continues to study a wide variety of dance forms but no dance has influenced her life more profoundly than the Argentine Tango. Erica does not remember exactly when she transitioned from primarily learning dance to also teaching dance. Erica teaches Tango Fusion, Argentine Tango, and Salsa Rueda classes for various types of dancers, organizations, dance communities, and colleges across New England. Erica believes that learning anything; specifically, dance is a lifelong process. She continues to study dance and enjoys playing with Tango Fusion particularly at the interstation of Argentine Tango and Contact Improvisation.
Erica is available for private lessons in Western Massachusetts and the greater Boston Area.
---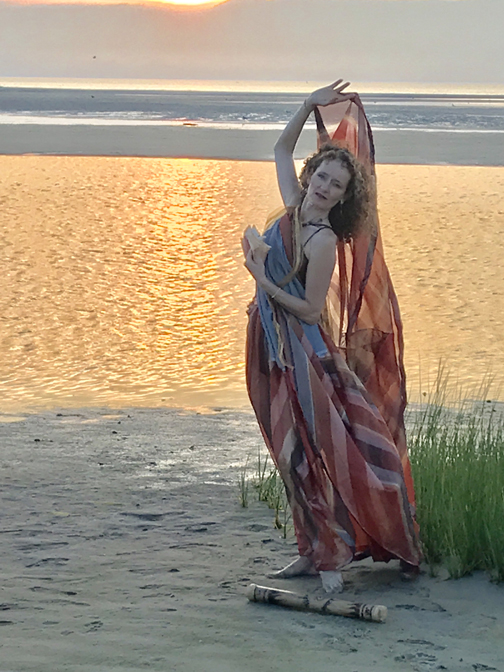 Tuning Moving Meditations
Dance, tuning into your movements from within. Hear the music, permeating space around and through you. Experience aligning and balancing, throwing and catching, falling and rising, gathering and releasing energy. Connect to the space and people around you. Breathe in, breathe out, and expand the limits of your perceptions…

Helena Froehlich
Helena Froehlich Boston Ballet Faculty. Dancer, Teacher, choreographer, Helena has worked with several companies including, Centre National de Danse Contemporaine in France, Felix Ruckert in Germany, American Repertory & Princeton Ballet School in the USA and performed with her company CreationDance in Europe and the United States. She studied Tai Chi, Acupressure, Reiki, and is a Yoga for the Lattice and EMF Balancing Technique energy work practitioner.
---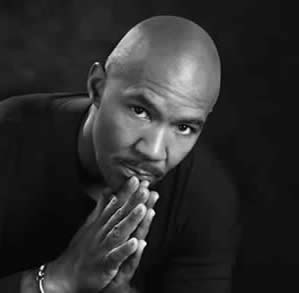 Stan Strickland
Singer, saxophonist, flutist, actor Stan Strickland has performed throughout the United States, Europe, Scandinavia, the Caribbean, New Zealand and the former Soviet Union. In addition to numerous radio and television appearances, Stan has performed in many clubs and concert halls, including Jordan and Symphony Halls in Boston, Carnegie Recital Hall and Town Hall in New York, and at the Kennedy Center in Washington, D.C. Stan has performed with jazz greats Yusef Lateef, Pharoah Sanders, Herbie Mann, Danilo Perez, Shirley Scott and Marlena Shaw.
---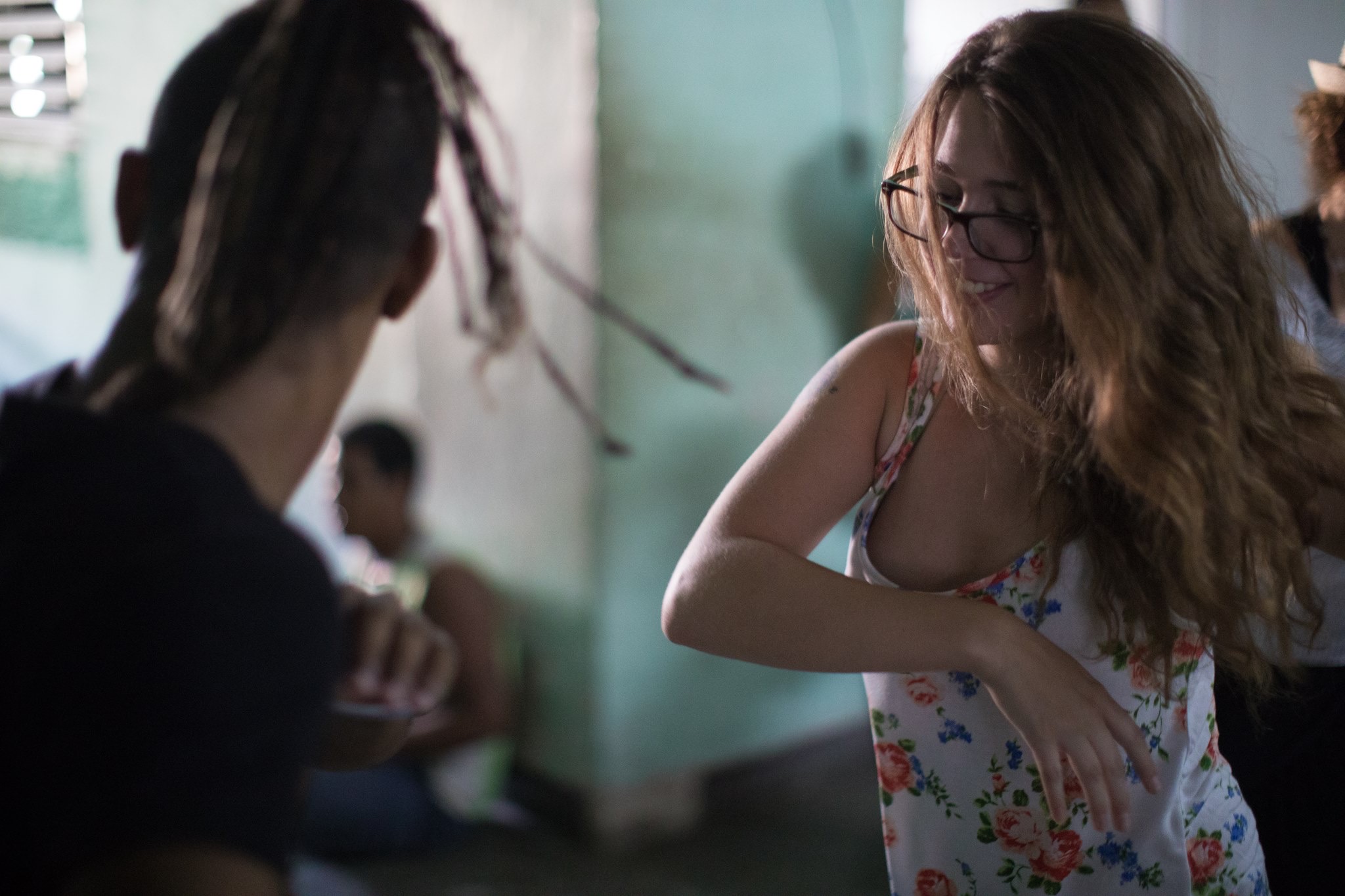 Rueda de Casino
Casino refers to a classic and evolving canon of Afro-Cuban dance moves executed by couples to salsa and timba music. Rueda de casino is a specific form of casino in which couples dance casino together in a circle, trading partners. Dancers learn the moves or "calls" and stay engaged as the Caller improvises the order and sequence of these moves along with the music. Please bring dance shoes or socks. All levels welcome!

Phoenix Wyatt and Erica Skye Roper