7:45-9:15 Margaux Skalecki Medicine Dancer leads 5 Rhythms / Funky Jazz; 9:20-11:30 David Hero
When:
2015/12/04 @ 7:45 PM – 11:30 PM
2015-12-04T19:45:00-05:00
2015-12-04T23:30:00-05:00
Margaux Skalecki Medicine Dancer
leads 5 Rhythms® / Funky Jazz
The 5 Rhythms will offer us  a personal moving map to be fully embodied with our physical and emotional selves and create an easy flow warm up. From there we will deepen our focus alignment  into  funky jazz dance warm up and across the floor routine and finally a funky dance combination to bring us more deeply into fun.
After class enjoy dancing to djd music by David Hero. Like a fine chef, every month DJ David Hero creates a carefully crafted menu of tempting and tantalizing musical food for your soul, cooked to perfection. Using only the freshest ingredients and exotic spices from around the world, he serves up a varied banquet of delicious international rhythms, j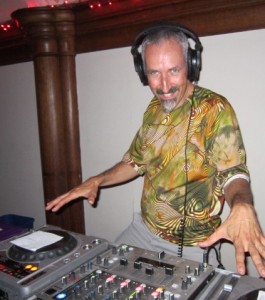 uicy organic grooves and flavorful melodies with lots of hot sauce and no leftovers.  He steers away from heavily processed beats and low-phat watered down tracks, instead allowing the full flavor and richness of the music to shine through. The flavors are so fresh they dance right off your tongue…So come down to Dance Friday in Harvard Square and satisfy your hunger.  Then come back for seconds.