8:00-9:30 Adrienne Hawkins leads Modern Jazz Blues Dance, 9:40-Midnight Live music with Stan Strickland
When:
2015/01/16 @ 8:00 PM – 11:59 PM
2015-01-16T20:00:00-05:00
2015-01-16T23:59:00-05:00
Modern Jazz Blues is the power of Modern, the soul of Jazz, and the spirituality of the Blues put in an emotional context of contemporary life through movement. 
Using simple explanations for complex technical movement, lines of power and repetition of existing dance movement from the Techniques of Ballet, Horton and Limon to engage and strengthen your core muscles as used by your appendages, this class is meant to increase flexibility and bring a sense of connection between your mind and body. MJB uses a variety of music from Classical, Jazz, R&B, disco to hip-hop and rap to instill musicality, technicality, spirituality and movement as one.
Adrienne T. Hawkins is well known as a teacher of dance through out the world, she is an award-winning choreographer that is known for her incomparable mixture of humor and passion. She uses the technique of Modern, the soul of Jazz plus the power of the theater as a vehicle for freedom in a communicative Art, an Art that speaks to the audience.
After class, enjoy live music and movement with Stan Strickland.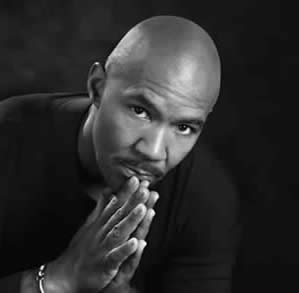 Singer, saxophonist, flutist, actor Stan Strickland has performed throughout the United States, Europe, Scandinavia, the Caribbean, New Zealand and the former Soviet Union. In addition to numerous radio and television appearances, Stan has performed in many clubs and concert halls, including Jordan and Symphony Halls in Boston, Carnegie Recital Hall and Town Hall in New York, and at the Kennedy Center in Washington, D.C. Stan has performed with jazz greats Yusef Lateef, Pharoah Sanders, Herbie Mann, Danilo Perez, Shirley Scott and Marlena Shaw.