8:00-9:30 BollyX, 9:40-10:50 Nina, 10:50-Midnight Dance Performances
BollyX
® Class
BollyX
®
 is a Bollywood-inspired cardio dan

ce fitness class that will get you moving, sweating and performing to the best music from India. This clas is open to all fitness levels. Come with an open mind and get ready to unleash your inner rockstar! While sneakers are recommended, you may dance barefoot if you'd like. 

At the very core of a BollyX workout is the inspiration it draws from the music and dance of Bollywood, the film industry of India. We embody the infectious energy, expression and movement of Bollywood and aim to expand the reach of fitness to more people worldwide.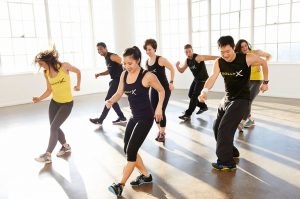 Class $15 (participants welcome to stay for Dance 

Friday

 for free)

(BollyX is part of our Fall FunRaising Drive.)
After class enjoy dj'd music with Nina.
Then, Late Night Live will feature dance performances from local artists.
(Check back for more details.)