8:30-10:30pm Body Oracle with Cassie Brizzie
When:
2019/09/13 @ 8:30 PM – 10:30 PM
2019-09-13T20:30:00-04:00
2019-09-13T22:30:00-04:00
8:30-10:30pm Body Oracle with Cassie Brizzie
8 Inman St., Cambridge, MA
Suggested Donation $15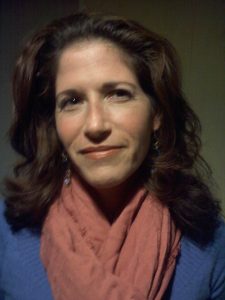 Body Oracle The dance floor is a space to strengthen our bodies and feel the momentum of our lives. When we drop into body, beat and breath we are gifted an opportunity to explore more of who we are through movement. The dance invites curiosity and welcomes all of our expression from contraction to expansion and all the territory in between. Moving between the space of holding on and letting go we find the pause, our center in the storm. How am I moving? How might I turn fear into excitement with a fresh rhythm right around the corner. Collectively we dance to shake out stagnancy, surfacing into our vitality, creativity and our humanity. The head and heart meet here to create a new dialogue with ourselves and others. This is about the dancer within us all regardless of age, gender or body shape. This is a moving meditation to honor your truth, trust and freedom. I and WE create a safe and liberating space of how we feel rather than what it looks like.Our space is created to allow the world of words to drop away and hold reverence for our bodies and spirits. This is a place to honor US while holding openness and respect for one another. Collectively we aim to be conscious of the impact we have while on this journey together. Please leave cell phones and conversations off the dance floor and due to chemical sensitivities this is a perfume free zone.
Bio: For over two decades Cassandra has been deeply invested in exploring the body's wisdom through yoga, massage and dance.She takes the somatic approach of exploring life from the inside out, cultivating tools of intuition as a body worker, watcher and witness. It's from inside where she is guided to assist others in finding greater range of movement and expression. Regardless of age or body type, Cassandra cultivates experiences that move with the authenticity and artistry of the moment and allows space for others to do the same.Cassandra discovered the dance in 2005 in Asheville, NC that significantly changed her life and began offering classes and workshops in many diverse dance communities. She currently lives in western Mass and is stretching herself into these new areas with fresh anticipation and joy.