November 15th Guest dj Cassandra Brizzi
When:
2019/11/15 @ 8:30 PM – 10:30 PM
2019-11-15T20:30:00-05:00
2019-11-15T22:30:00-05:00
Where:
Saint Mary's Orthodox Church
8 Inman Street
Cambrige
MA

Dj Mama Cass
8:30-10:30 pm
St. Mary's 8 Inman St Cambridge
Suggested Donation $15 (See below for Community Dance 3 for 2 Special)
Dance Friday hosts Cassie Brizzi otherwise known as DJ Mama Cass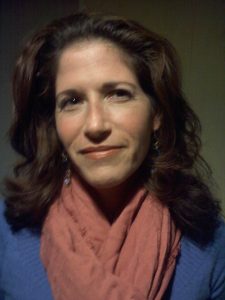 Her eclectic style moves from blues, electronic easy beats and soul stirring spicy tunes.
She keeps it fresh, fun and a little bit more just for the surprise of new movement.
Dance Friday is an event where people of all ages, backgrounds, and abilities can express themselves through movement to music. We offer an atmosphere of acceptance, friendship, and trust. We guide our freedom of Expression by a committed respect for the physical and psychological safety of others. Dance Friday is a community drawn together by a shared delight in dance and the recognition and respect for the value of life. We are the only Boston-area dance to welcome children. Dance Friday is a member dance of Dance New England that began in 1979. The roots are deep within the moving fabric of the New England dance community.
We move with the times and bring in some of the newest musical spinners in the area.
Special Community Dances Promotion:

3 dances for the price of 2

November 13,15, and 17th

Preregister for $30 and enjoy:
11/13 Wednesday Dance Freedom
11/15 Friday Dance Friday
11/17 Sunday Nectar