Dance Friday 8pm-10:30pm Tuning Moving Meditations/Helena Froehlich, Stan Strickland live Music for Movement
When:
2019/11/01 @ 8:30 PM – 10:30 PM
2019-11-01T20:30:00-04:00
2019-11-01T22:30:00-04:00
Dance Friday in
Central Square Tonight!

St. Mary's 8 Inman St. Central Square, Cambridge
8:30-10:30pm
8:30-9:00—Tuning Moving Meditations
9:00—10:30 Stan Strickland Live Music for Dancing
Stan Strickland,
Helena Froehlich
Stan and Helena invite you to join them in
Tuning Moving Meditations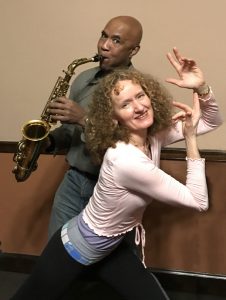 In a perpetual dance, your energy flows within and around your body responding to your moves, emotions and thoughts. Like a musical instrument you can consciously choose what you are Tuning in, to develop your well-being. Starting with a Tai Chi style warm-up, you will be invited to practice positive affirmations with gentle moving meditations. Tuning more of who you are, dance fully present in your body!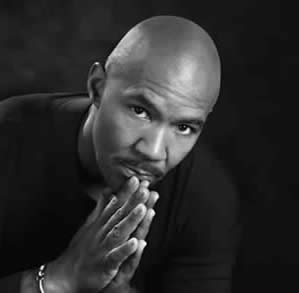 Singer, saxophonist, flutist, actor Stan Strickland has performed throughout the United States, Europe, Scandinavia, the Caribbean, New Zealand and the former Soviet Union. In addition to numerous radio and television appearances, Stan has performed in many clubs and concert halls, including Jordan and Symphony Halls in Boston, Carnegie Recital Hall and Town Hall in New York, and at the Kennedy Center in Washington, D.C. Stan has performed with jazz greats Yusef Lateef, Pharoah Sanders, Herbie Mann, Danilo Perez, Shirley Scott and Marlena Shaw.
Helena Froehlich Boston Ballet Faculty. Dancer, Teacher, choreographer, Helena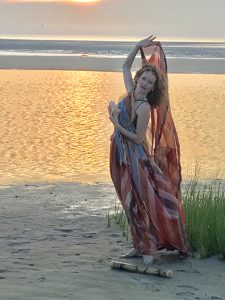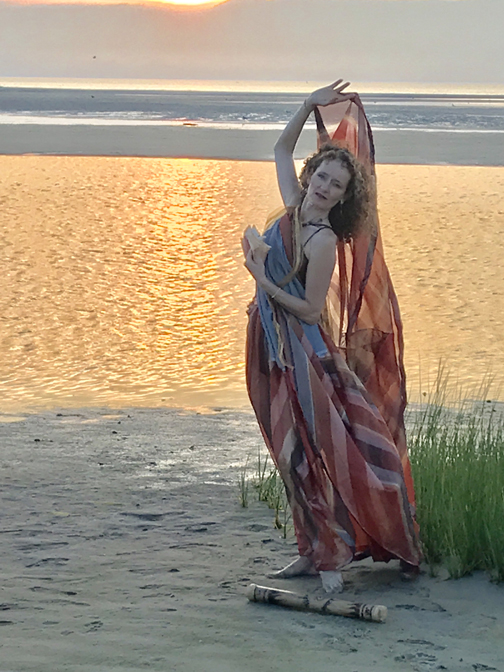 has worked with several companies including, Centre National de Danse Contemporaine in France, Felix Ruckert in Germany, American Repertory & Princeton Ballet School in the USA and performed with her company CreationDance in Europe and the United States. She studied Tai Chi, Acupressure, Reiki, and is a Yoga for the Lattice and EMF Balancing Technique energy work practitioner.
---
---
Upcoming Dances:
TBA
Dance Spree (Northampton, MA)
Weekly dance: Saturday 7:30-10:00pm, 71 Federal St, Greenfield MA
Monthly song swap: 4th Saturday of the month, 5:00-7:30pm
Drum & Dance: 2nd Saturday of every month, 4:00-10:00pm
(For a complete listing go to www.dancespree.org)