Dance 8:00-9:00 Belly Dance led by Johara, 9:00-10:00 Drumming by DrumConnection of Boston! 10:00-11:00 Dj'd music by the 3R's
When:
2018/11/02 @ 8:00 PM – 11:00 PM
2018-11-02T20:00:00-04:00
2018-11-02T23:00:00-04:00
Dance Friday in Arlington Tonight!

8pm-11pm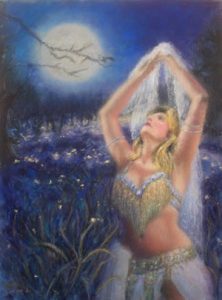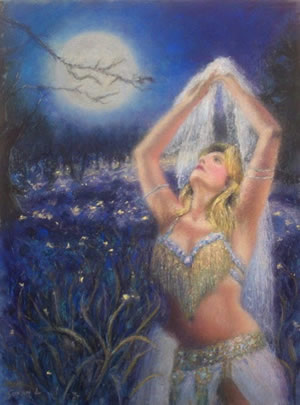 8:00-9:00pm: Belly Dance Class with Johara
9:00-10:00pm: Drumming by DrumConnection of Boston!
9:45-11:00pm: Dj'd Music by the 3R's (featuring Rose)
Belly Dance:
Discover this earthy and sensual dance from the Middle East. Learn slow serpentine snake-arms, body-waves, Belly-rolls, and figure eights along with fast and fiery hip-locks and shimmies. Wear comfortable clothing (Optional: bring any variety of scarf for the hips)
Johara has been a leading performer, instructor, choreographer, and percussionist since 1995. She is certified in Hatha  & Vinyasa yoga and has trained in multiple dance styles. As the director of Snake Dance Theater Company she has performed her innovative blend of traditional (Egyptian, Turkish) and fusion belly dance in Turkey, Greece, Brazil and across the US. She's produced over 15 theatrical shows. Currently, Johara teaches at the New England Movement Arts and the Dance Complex where she has been a faculty member since 1993.
Drumming by DrumConnection of Boston!
Alan and members of Boston Drum Circle will keep the rhythm stoked with authentic Áfrican feeling for all of the dancers.
3R's: Relax, Rejuvenate, & Revel with the three R's who lovingly nurture the growing community dance. All three began as community dancers. Their love of dance grew and blossomed into a desire to create highly danceable music for dancers by dancers. With a rhythmic world beat energy that takes us on a musical journey including vintage delights, spanning decades and the globe. 
---
Upcoming Dance Friday Events
(All Dance Friday events held at St. John's 74 Pleasant St. Arlington, MA)
Next Dances:
Nov 16th , Nov 30th
---
November 16th—
8:00-9:30 
9:30-11:00 Glenn Koenig's Wacky Eclectic Top 40s Dance Set!
Announcing:
Glenn Koenig's Wacky Eclectic Top 40s Dance Set!
Music from the 1940s, 60s, 80s, 00s, … all the way to today!
• Barefoot free-form or couples dancing*
• Moderate Volume (not super loud!)
• Natural Lighting (no lasers in your eyes)
• Intros & Outros played (as the artists intended)
• All ages welcome (not just boomers!)
• Talking OK between songs
---
November 30th—
8:00-11:00 Stan Strickland and Helena Froehlich
8:00 Tuning Moving Meditations followed by live music with Stan Strickland 
Stan and Helena invite you to join them in Tuning Moving Meditations
---
2019 Boston DNE weekend: March 29, 30th 2019.
Teacher proposals are due by December 15th.
There will be fewer teaching spots than in previous years.
Please submit proposals to both Robin and Catherine by December 15th:
Robin-w@comcast.net, celeripedeanchic@gmail.com
---
St. John's Episcopal Church
74 Pleasant St. Arlington, MA
---
---
Dance Spree (Northampton, MA)
(This is a partial listing only. For the complete Dance Spree Calendar go to www.dancespree.org):
Drum & Dance Fridays
alternating 3rd and 4th Fridays
Karuna Yoga, 25 Main St, Northampton
December 28
– 8:00pm