Dance Friday 8:30pm-11:30pm DJ Dance Jam David Hero and Rose
When:
2016/01/08 @ 8:30 PM – 2016/01/09 @ 12:00 AM
2016-01-08T20:30:00-05:00
2016-01-09T00:00:00-05:00
DJ Dance Jam
With DJ David Hero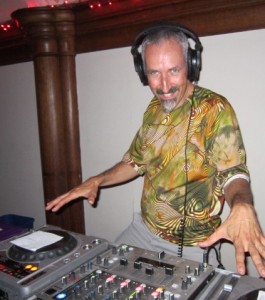 Like a fine chef, every month DJ David Hero creates a carefully crafted menu of tempting and tantalizing musical food for your soul, cooked to perfection. Using only the freshest ingredients and exotic spices from around the world, he serves up a varied banquet of delicious international rhythms, juicy organic grooves and flavorful melodies with lots of hot sauce and no leftovers.  He steers away from heavily processed beats and low-phat watered down tracks, instead allowing the full flavor and richness of the music to shine through. The flavors are so fresh they dance right off your tongue…So come down to Dance Friday in Harvard Square and satisfy your hunger.  Then come back for seconds.
& Rose
Dancing is how I reach for the joy in life and I am so thankful for Dance Friday for giving me a place to do that. I began DJing several years ago and love sharing the music and my life with the community of dancers.
"I love to dance ! It feeds my spirit, invigorates my mind, energizes my body, and puts me in touch with my inner joy. Dancing is the basic primal rhythm of our life force, where I can free myself and fly, my body twirling, bending, and pulsing with the music. Reaching for joy!" Rose