Dance Friday 8pm-9:20 Live Music with Bedford Davis , 9:30 -10:30 Nina, 10:30-Midnight TBA
When:
2015/04/17 @ 8:00 PM – 11:59 PM
2015-04-17T20:00:00-04:00
2015-04-17T23:59:00-04:00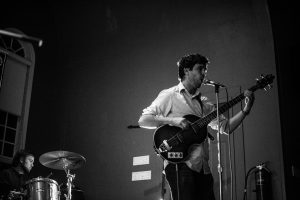 Bedford Davis is an American indie band based in Boston, Massachusetts, USA. In 2002, Ethan Armstrong (bass and vocals) and Cheryl Lynne (keyboard and vocals) discovered a shared affinity for quirky, fun music while attending New England Conservatory. A strong, collaborative partnership formed, and the duo wrote original and infectious songs. Their following quickly grew when performing in Boston clubs. In 2010, they reached out to Dan Garrity, a veteran of the Boston punk scene and formerly the drummer for M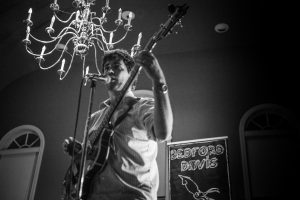 oki, a DC punk band, to give their sound a different edge. The trio has been playing intimate venues in the Boston and New York City metro areas and east coast festivals ever since.
Bedford Davis' melodic songs and abstract lyrics alternate themes of humor of despair with addictive beats and unpredictable chord changes. The band's second release, the reverb-la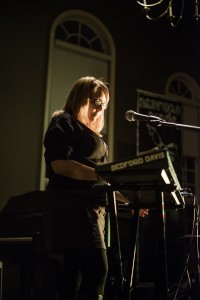 den The Puzzle Is So Hard", boasts a production style reminiscent of early Beach Boys. Their music hints at the rich influences of The Shins, Weezer and Beck.
After Bedford Davis, enjoy dancing to dj'd music by Nina.