7:45-9:15 Biodanza with Éva K 9:20-10:30 Robert 10:30-11:30 DJ Lady Evans
When:
2015/11/20 @ 7:45 PM – 11:30 PM
2015-11-20T19:45:00-05:00
2015-11-20T23:30:00-05:00

This short Biodanza class is an introduction to the workshop that will take place in Berlin, MA on Sunday Nov. 22nd. In order to create the desired atmosphere for the class, participants will not be allowed in after 8:00.
Please make sure that you arrive for class before 8:00. 
Biodanza, from the Greek word bios, life, and danza, dance, integrates music, movement and authentic interactions to provide intense experiences of being alive in the here and now.
Based on anthropological studies of dance and traditional rituals celebrating life, Biodanza stimulates community, awakens a consciousness for universal solidarity, enhances participants' joy and vitality and celebrates the sacredness of life.
Biodanza allows participants to further their connection to themselves  as well as others, and to develop their sense of identity through the uniqueness of their dances.  It fosters spontaneous, playful and vital self-expression and moving, sincere encounters with other participants.
Biodanza was developed in the 60's in Chile by anthropologist, psychologist, poet and painter Rolando Toro.  It is practiced in over 60 countries, all around the globe.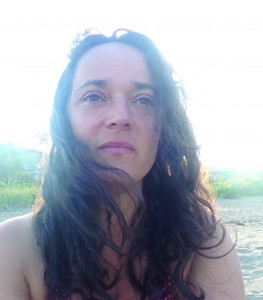 Éva Kyzirides has been fueled by a long term passion for dance.  She first studied contemporary dance and worked as a dancer / choreographer for 10 years.  Further, interested in the cultural and social dimension of dance, she has traveled in Asia and Hawaii to study various dance forms. She then completed a Masters' degree in Dance Ethnology at York University, in Toronto. In 2003, she discovered Biodanza, a therapeutic dance approach which was just starting to set roots in Montréal.  Three years later, she received her certification as a Biodanza facilitator.
Éva completed the training to become a Biodanza didactic teacher in 2011 and has been coaching Biodanza facilitators ever since.  She is part of the pedagogical committee of the Biodanza SRT School of Montréal – Sud-Ouest du Québec where she also teaches.  She offers Biodanza classes and workshops for adults, as well as for children and families.  A founding member of the Biodanza Canada Association, Éva was on the board of directors for 6 years.  Biodanza combines her passion for movement with her interest in dance as a means of self-expression, growth and transformation within the human community.
After class enjoy dancing to music by Robert and then DJ Lady Evans.
DJ Lady Evans—"I love to show the world what I have to give," she says of creating her sets. "I strive to make people experience music on a higher level, with a very good, strong, and positive message. When I play, I want people to feel happy. I want to bring people together, to show them how we're all the same and we need to help each other and share joy.
"I love creating really big and beautiful atmospheres for parties and clubs, to make each event something special, something memorable, that really touches people," she says. "Eventually, I also want to produce. I don't want to just take music and play it. I want to create it. I'm doing this because it's what I love. I believe that's what I have to give to the world. I want to reach a lot of hearts."