We are Open! 8:30-11:30 Carnival and Mardi Gras music DJ'd by David Hero and Rose Ward!
When:
2016/02/05 @ 8:00 PM – 11:30 PM
2016-02-05T20:00:00-05:00
2016-02-05T23:30:00-05:00
Shed your cabin fever in Harvard Square to enjoy a community barefoot dance featuring international Carnival and  Mardi Gras music DJ'd by David Hero and Rose Ward!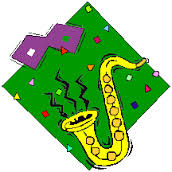 Carnival, or Mardi Gras, is celebrated in many parts of the Christian world to mark the free spirited days leading up to the ritual fasting and atonement of Lent. Popular practices on Mardis Gras include wearing masks and costumes, overturning social conventions, dancing, parades, music and debauchery. The music of Carnival is some of the hippest dance music from places like New Orleans, Brazil, Latin America and the West Indies. Mardis Gras is this Tuesday February 9th, but in true Carnival tradition we will be celebrating it early!  Wear festive clothes if you like, or come as you are! Learn how to "Second Line"!  Masks and beads will be available to try on…
This event is drug and alcohol free. All ages welcome, from babies to octogenarians.
8:30 – 11:30 pm February 5th upstairs at the First Parish Church, 3 Church Street, Harvard Square. Donation, $10-15.